Experience the warmth of an
old-fashioned farm welcome
at Truffle Valley
Farmgate sales at Truffle Valley
Freshly harvested truffles are available for purchase at our truffle shop during truffle harvest season in Mid-June, July & August . During these months, the Truffle Shop is open for farm gate sales on Saturdays and Sundays from 2:00pm-5:00pm and also by appointment.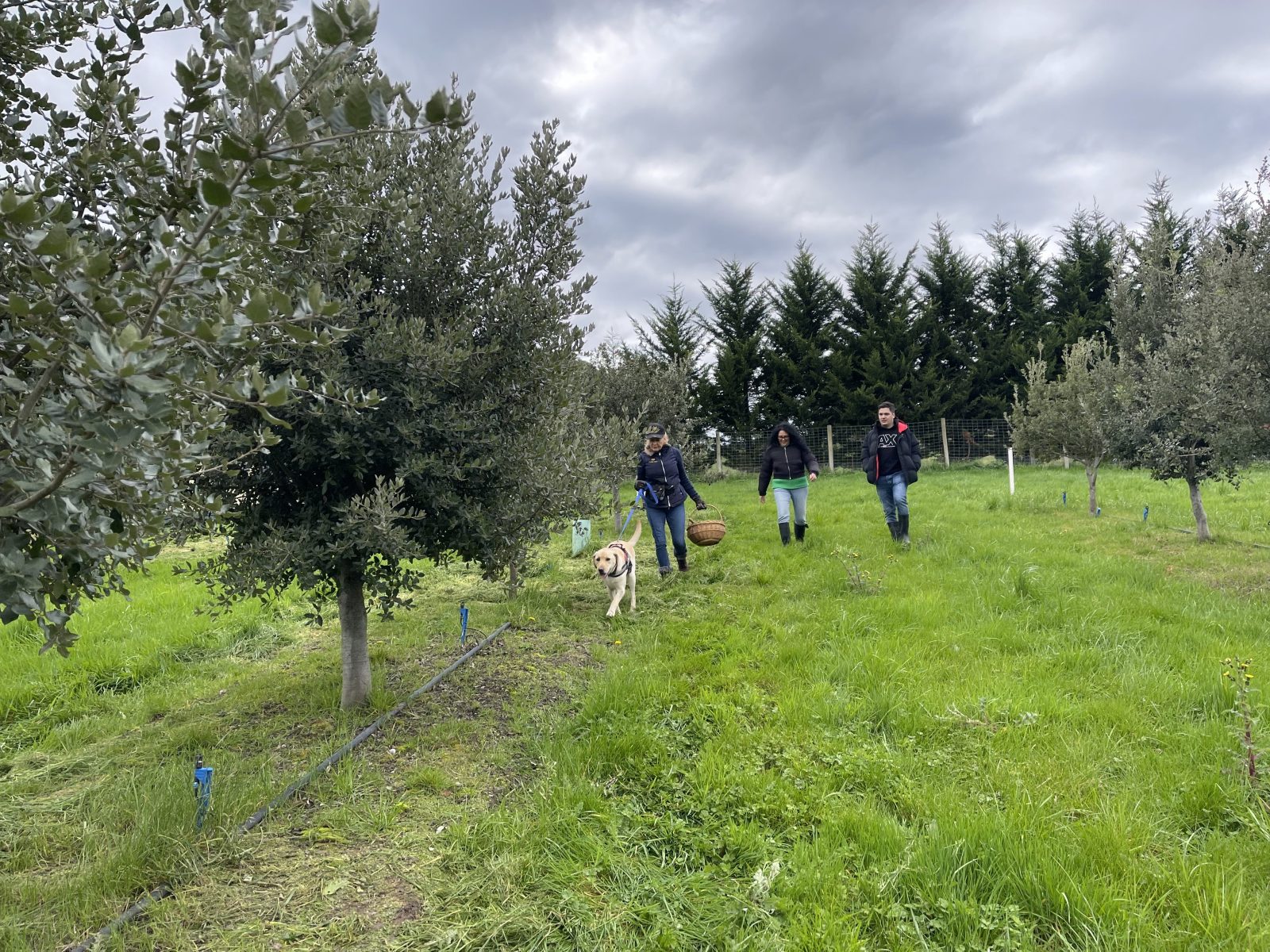 Truffle Hunting at Truffle Valley
Come join us for a unique and memorable Truffle Hunting experience at Truffle Valley. Enjoy the beauty of the winter landscape and share in the excitement of the Truffle Hunt with our truffle hunting dogs, Tessa & Rita.
Firstly, you will be introduced to the mysterious underground world of truffles; find out how they grow; how we farm them and; how truffles can add a whole new level of enjoyment to the food you eat.
Secondly, you will go on the truffle hunt with our  expert truffle hunters, Tessa or Rita.The dogs love the hunt and immediately switch into working mode, using their incredible sense of smell to seek out the precious TRUFFLES. They each have their own  individual body language to communicate to their owner/truffle hunter when they have found the black gold.During the hunt you will get the chance to smell, touch and harvest a truffle with your own hands.
After the hunt you can visit the Truffle Shop, where you will have the opportunity to purchase fresh truffles and other farm produce.
Truffle Hunt bookings can be made during the Truffle Harvest season (between mid-June to the end of August). Simply contact us on the enquiry form below and we will get back to you within 24 hours. You can also sign up below to be notified about the opening of the Truffle Season, upcoming Truffle Hunts and exclusive offers and events.
Truffle Valley
Truffle Valley is located in the Yarra Valley only 1 hour from Melbourne CBD.
So why not combine your visit with a wonderland of experiences including wineries, artisan foods, farmers markets, beautiful scenery, scenic walks and rides and many adventures to take your breath away. Find out more at: